Very few automotive manufacturers have managed to effectively develop a cult following like Audi has with its Quattro all-wheel drive system.
Just muttering the word "Quattro" to any gearhead will spark thoughts of one of the most reliable and best built all-wheel drive systems, or simply the moving images of the classic Group B Audi Quattro rally cars.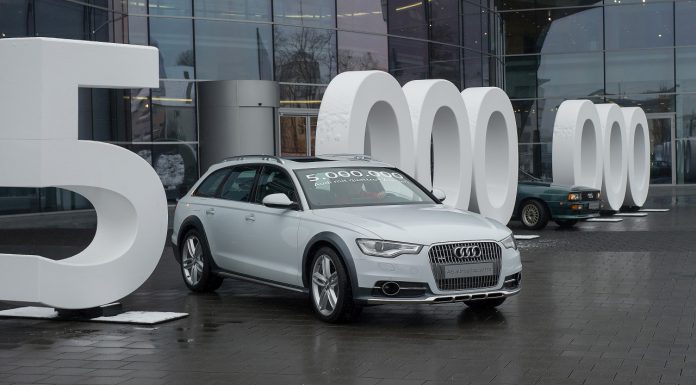 Whatever your response is, Audi has cashed in on the popularity of the system and has just announced that it has fitted five million Quattro systems to passenger vehicles.
The Quattro revolution began at the 1980 Geneva Motor Show with the release of the original Audi Quattro. Thanks to this car's evolutionary all-wheel drive system, demand and popularity for the system rose exponentially and before long, the Quattro system was being offered on all Audi passenger vehicles.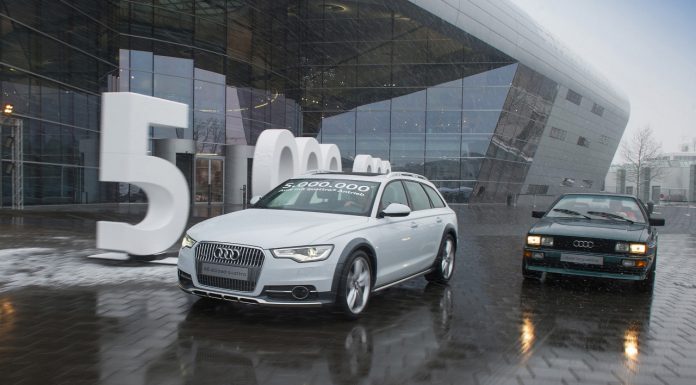 Rather than celebrating such a milestone by creating a one-off special edition of the Audi R8 for example, the German powerhouse simply finished work on a white Audi A6 allroad 3.0 TDI and before long, staff members were posing alongside the car outside Audi's German headquarters.