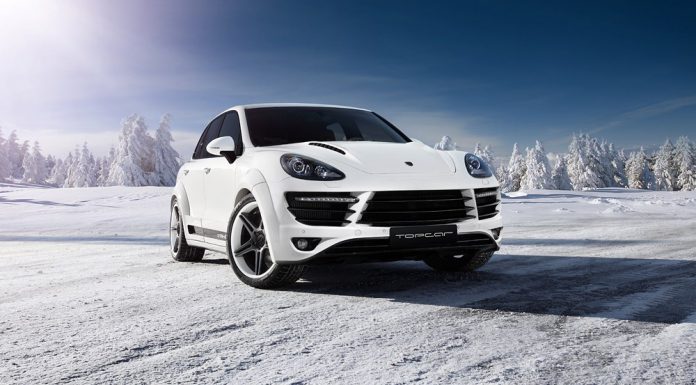 The winter season has seen most car manufacturers and tuners take on to the snow for photoshoots with their latest products. Russian tuner TopCar is the latest to do just that with their Top Car Porsche Cayenne Vantage 2. The photoshoot is set in the Russian winter setting and emphasizes more on their work.
The interior on this particular example features wood finishing that match well with the white exterior. The lips on the wheels are similarly white in color. Power is rated at 750bhp from the V8 engine.
The Porsche Cayenne Vantage 2 features a body kit including front fender extensions, a front spoiler bumper, reviewed side skirts and rear spoiler, a new bonnet. The diffuser gets LED brake light strips and rear fender wings. All parts are made of carbon kevlar and carbon fiber. To finish the package, the Vantage 2 comes with ADV.1 forged rims sizing 21 and 23 inch.
The bodykit without Carbon Parts costs 21,760 euros while with carbon parts, the price rises to 26,510 euros.