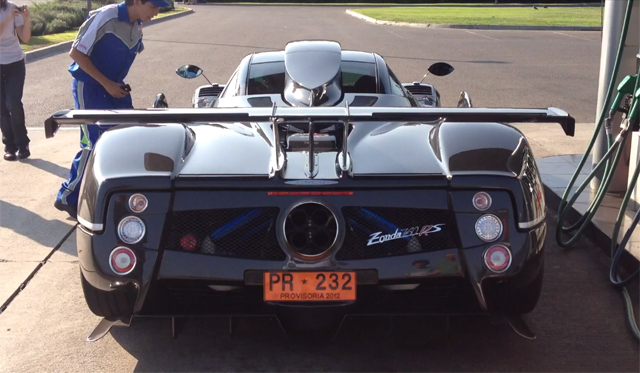 Spotting any Pagani Zonda is an achievement wherever you go, but capturing the one-off Pagani Zonda 760 RS has to be up there as one of the world's most difficult supercar spots as it doesn't roll around the wealthy streets of downtown London or Dubai and instead calls the small South American country of Chile home.
With that being said however, a few lucky citizens managed to run into the 760hp, 7.3-liter V12 powered supercar and its owner while it was being filled up at a local Chilean gas station.
The best thing about this video is the fact that when the Pagani Zonda 760 RS speeds off out of view, it's stunning, Formula One-esque exhaust note can be heard well into the distance!