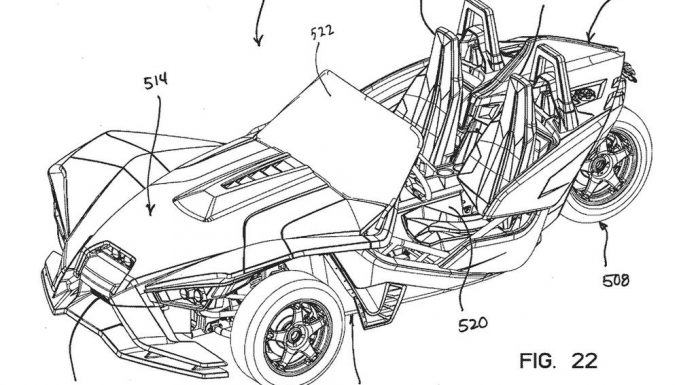 New US Patent Office sketches have been leaked online depicting a brand new production sports car expected to be released by recreational vehicle maker Polaris in the coming year.
Polaris is best known for creating outlandish, off-road machines, including customised motorbikes and seems to be setting off in a direction very similar to that of KTM with the X-Bow.
Although the car in the following sketches is a three-wheeled vehicle, like the Morgan 3 Wheeler, it does feature bodywork similar to the KTM X-Bow and is set to be called the Polaris Slingshot, and you probably don't need us to point out the similarities between a crossbow and a slingshot.
If the car ever reached production, it'd likely feature a 2.4-liter General Motors sourced four-cylinder engine delivering just over 200hp and mated to a manual transmission.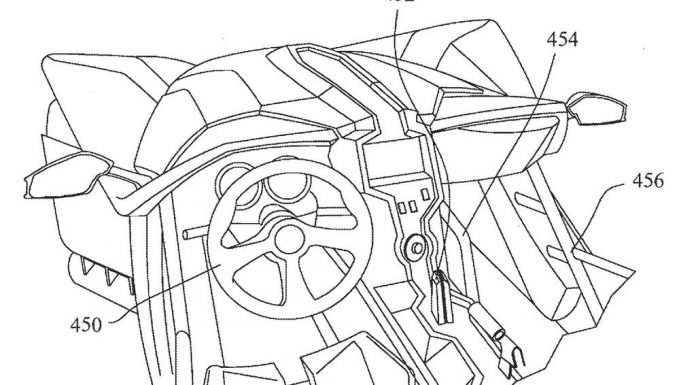 Just like the Morgan 3 Wheeler, the Polaris Slingshot will be driven by its single rear-wheel and even though no details have been released about a possible release date, this lightweight and most-likely affordable sports car is something to get truly excited about!
[Via The Kneeslider]