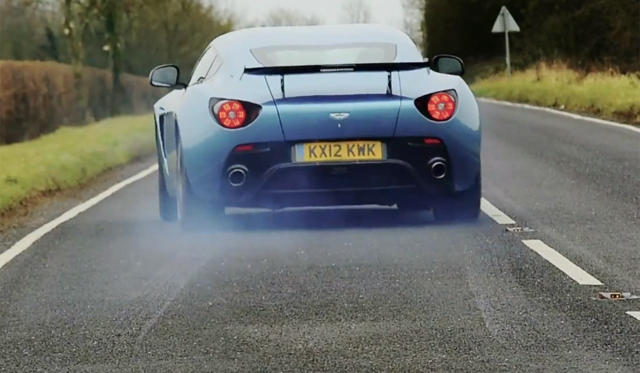 Behind the One-77, the Aston Martin V12 Zagato is without a doubt the most extreme and brutish Aston Martin produced by the British company in recent memory, and with just 101 units being manufactured with the help of design firm Zagato, the V12 Zagato is also one of the rarest Aston's on sale.
However, with a price tag of 400,000 pounds each, it's also one of the most expensive production sports cars in the world, and purchasing one wouldn't be easy as they're all sold. However, the team at AutoExpress were able to do the next best thing, which is to drive the car first hand on some tricky, British country roads.
The V12 Zagato is largely the same, mechanically speaking of course, as the regular V12 Vantage, but thanks to the completely redesigned exterior, the Zagato looks like no other car on the market, and as it seems, it also drives like no other car out there!