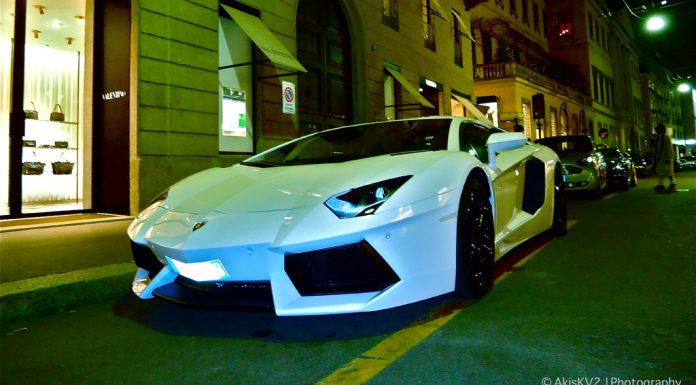 The following white Lamborghini Aventador LP700-4 was recently spotted in the most famous fashion street in Milan, Italy by Akis on Facebook.
Captured at night, this image manages to capture the pure white finish of this Aventador perfectly, despite the car's behind it barely being visible due to the minimal light. Additionally, the camera flash has given the bottom half of the Aventador a unique pearl light blue finish which makes this photo all the more special.
Be sure to check out more of Akis' photos on his Facebook account!