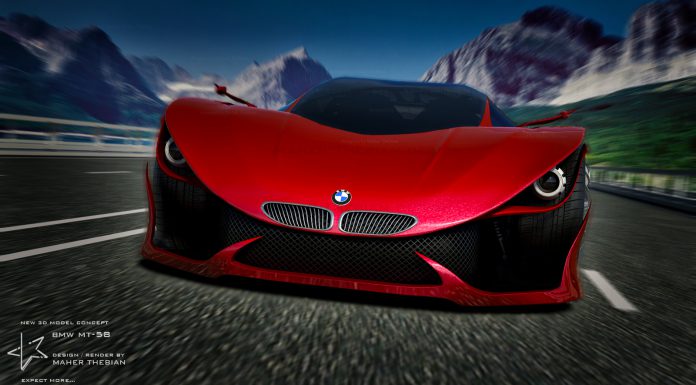 No, what you're looking at is not a BMW from 30 years in the future, but it is instead the latest creation by Lebanese designer Maher Thebian and dubbed the BMW MT-58 Concept.
Featuring bodywork like no other car on the market, the MT-58 pushes the boundaries of what's technically possible, with its minimalistic front bumper/splitter seemingly floating in mid-air. As a result of this small bumper, the front wheels can be see prominently hiding underneath the sweeping hood and high wheel arches.
In traditional BMW style, the MT-58 Concept features the brand's famous kidney-style front grille with just two high-powered headlights completing the front of the car.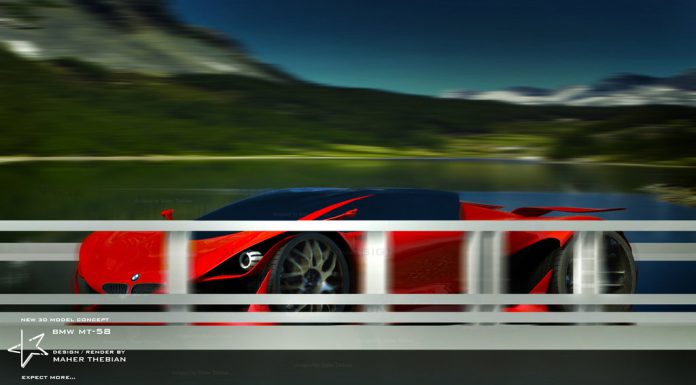 The MT-58 Concept then features a glass-canopy roof not too dissimilar to the Pagani Huayra's, as well as two small wing mirrors seemingly holding small rear-view cameras like the original Porsche 918 Spyder Concept.
Thanks to Maher Thebian for letting us share his work!