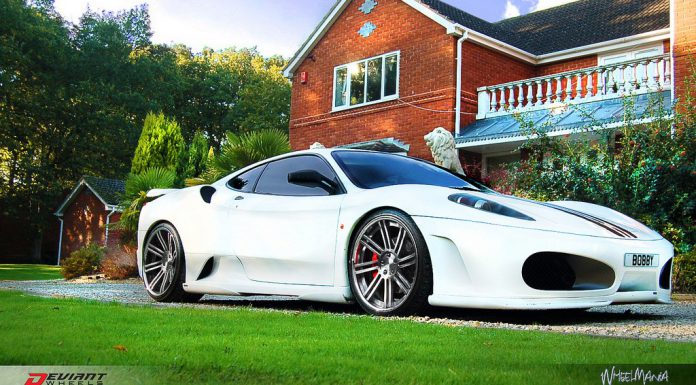 Fitting aftermarket wheels to any supercar can be like walking on a tightrope between a pool of flaming hot lava and a tropical paradise. Fit the wrong wheels to a supercar and it immediately looks like overkill and therefore falls into the hot lava category. On the other hand, an appropriately chosen set of wheels can both increase performance of a supercar while also dramatically increasing its visual desirability; just like a tropical island.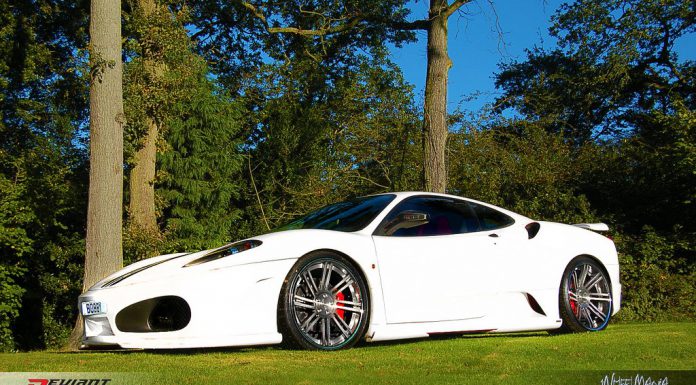 Unfortunately however, the following Ferrari F430 rolling on Deviant wheels doesn't fall into that category. Due predominantly to the near chrome finish of the wheels, this white F430 is on the verge of being overkill and that's not helped by the fact that it features unnecessary color-matched side skirts, a color-matched front splitter and aftermarket rear wing.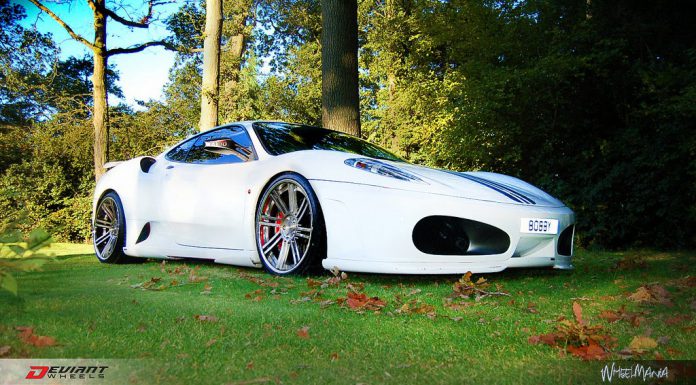 These particular wheels are from Deviant and are the firm's DV8.2's and while the deep concave finish does look impressive, we can't help but think they'd look that much better finished in matte black!
What do you think?