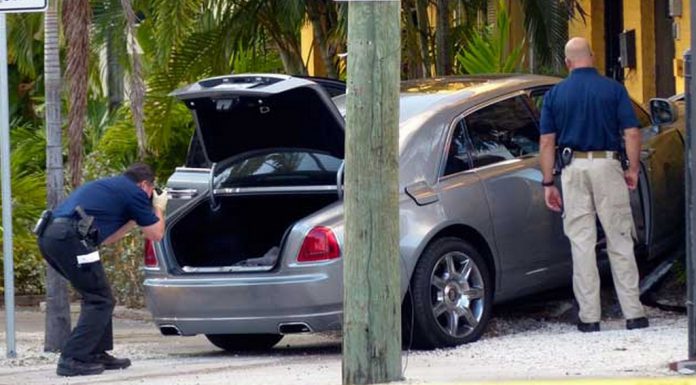 American rapper Rick Ross was recently said to be involved in an attempted drive-by shooting before the exotic car enthusiasts crashed his precious Rolls Royce Ghost.
According to the Fort Lauderdale Police, the rap star was quietly driving his Ghost with girlfriend, Shateria Moragne-el at 5:00am on Monday, when an unknown gunman opened fire at Ross' car, resulting in Ross losing control of his silver Rolls Royce Ghost while attempting to turn a corner to escape the spray of bullets.
Local police officers have reportedly found dozens of shell casings around the scene, suggesting that the gunman clearly wanted Ross dead. Fortunately however, Ross and his girlfriend managed to escape the crime scene uninjured.
His Rolls Royce Ghost on the other hand, is a completely different story!
[Via Huffpost Miami]