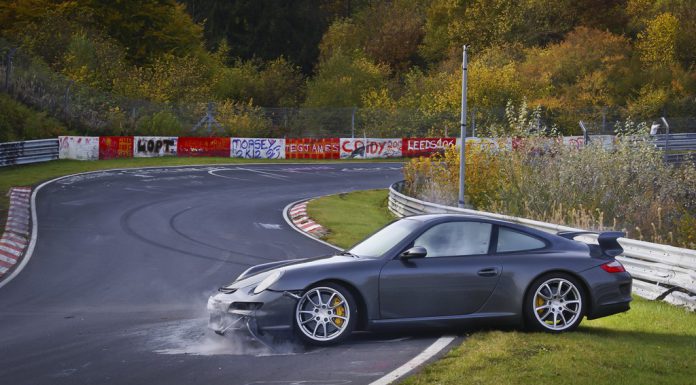 We were recently sent the following image of a grey 2007 Porsche 997 911 GT3 which crashed at the Nordschliefe-Nurburgring late last year.
Even though there is no video of the car crashing, it seems quite obvious as to what went wrong. Based on the skid marks in the centre of the picture, it's likely that the rear end of the Porsche stepped out while taking the left-hander before sending the car sliding into the grass and eventually into the crash barrier which ultimately spun the car around.
Despite this however, the car certainly isn't a complete loss as only a few minor scrapes and bruises can be seen. In saying that however, it's likely that the unseen side of Porsche is worse off.