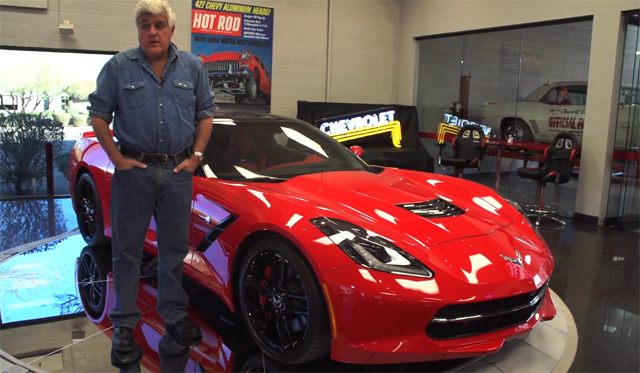 Our complete envy of Jay Leno has just hit an all-time high, as the American talk-show host was recently given a one-on-one tour of the brand new 2014 Chevrolet Corvette Stingray by none other than GM's Vice President of Global Design, Ed Welburn.
The following red Corvette Stingray recently left the 2013 Detroit Motor Show and was quickly taken to Brown's Classic Auto dealership in Scottsdale, Arizona, where Jay Leno saw the car for the first time in the flesh.
Leno makes a very notable point that the Corvette C7 is a complete revolution over its predecessors, while all other Corvette models have simply been evolutions over their previous generations.
To top it all off, Jay Leno is also given the chance to be the first one to drive the car outside of GM and even though it may only be for a quick spin out of the dealership and around the block, it's definitely an opportunity almost any car enthusiast would be envious of!