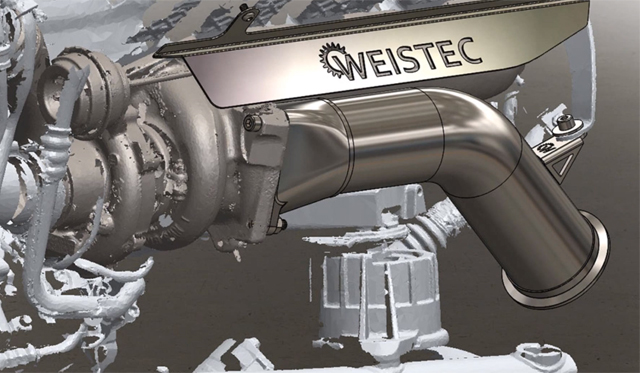 Weistec Engineering recently tackled the already-insane Mercedes-Benz E63 AMG by fitting it with the company's turbo and downpipe upgrade and the results of the system have just been revealed.
The car features a selection of improvement under the hood including the aforementioned turbo and true downpipe upgrades, as well as a Weistec mid-section with test pipes and no cats, Weistec intercooler system, a Weistec ECU calibration and a 100 Octane Unleaded fuel tweak to allow the car to run on the potent fuel.
As a result of these extensive modifications, the car now produces 727hp and 730lb-ft of torque at the rear wheels, thus making it more powerful than anything currently produced by Porsche, Ferrari and Lamborghini!
Not bad for a car which looks completely stock, and can carry five people in comfort!