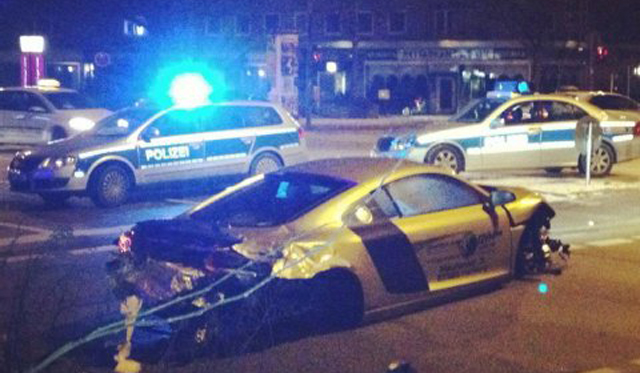 Here's a cruel lesson on how you should never let anyone drive your supercar without your supervision. An Arabian man named Ali Mochtar, 21, was once the owner of a perfectly running gold wrapped Audi R8, until his keys were snatched at a local bar, before his German supercar was stolen and swiftly crashed by an unlicensed driver.
Upon noticing that his car keys were missing, Mochtar swiftly rang the local police who began chasing the 200,000 euro one-off supercar. However, the driver quickly lost control of the high-powered machine at the intersection of Ritter Road before spinning the car into five parked cars, consisting of a VW, Ford, Opel, Mercedes-Benz and another Audi. The left-rear tire was then thrown from the car further damaging two other cars.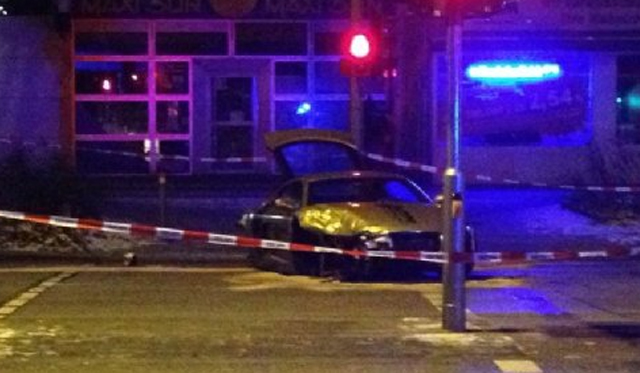 The driver then tried to flee on foot, but was soon arrested hiding in a restroom of a local gambling hall. Upon further investigation and after a breathalyser test, it was discovered the man had a blood alcohol reading of 1.36.
[Via Mopo]