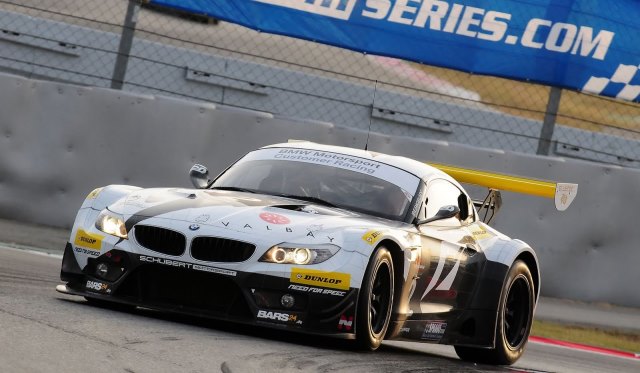 ALMS 2013 season will be held on 21st September and some of the latest reports show that BMW will be back on the track for this particular annual race with the 2013 BMW Z4 GTE based on the BMW Z4 GT3 which has been in the ALMS since 2009. It has gathered back-to-back GT championships, among them being the driver, team and manufacturer titles in 2011 not to mention seven class victories, all in the hands of Rahal Letterman Lanigan Racing (BMW Team RLL).
Speaking on the car, BMW Motorsport Director Jens Marquardt said;
With the BMW Z4 GTE, we are starting a new chapter in North America alongside BMW Team RLL; we have celebrated magnificent victories and titles with the BMW M3 GT and BMW Team RLL over the past four years. The BMW Z4 GTE has everything it needs to continue this success story.
The team members are also key to performance, starting with the manager; long-time BMW employee Gordon McDonnell has been named the BMW NA Motorsport Manager and will lead the program from concept to the finish line. Returning drivers Bill Auberlen and Joey Hand from the US and Dirk Müller (DE) will join the effort.
New to the team is twenty-one-year old John Edwards (US) who will join the team, replacing Hand for the races that don't fit into Hand's DTM schedule. Edwards began his career in open-wheel racing, winning the Star Mazda title in 2008 and the Atlantic series championship in 2009 and since 2010 he has focused on GT and GS class racing in the GRAND-AM series.
26-year old Maxime Martin from Belgium will be the newest member to join the BMW Team RLL for the full 2013 season. He finished second in the 2012 BMW Sport Trophy after a strong season racing a BMW Z4 GT3 in the Blancpain Endurance Series and a BMW ALPINA B6 GT3 in the ADAC GT Masters.