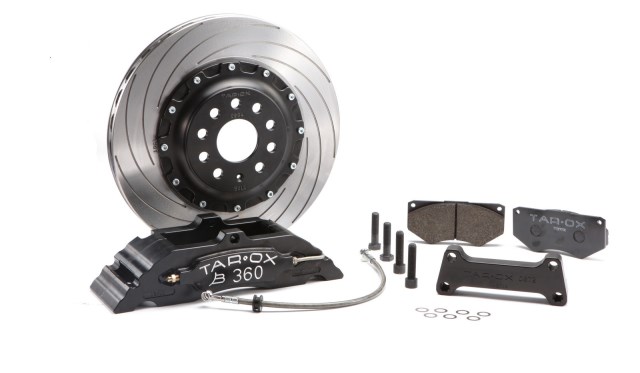 New products meant for the Subaru BRZ and Toyota GT86 are constantly being built by various specialists globally, the latest one comes from Italian braking supremo Tarox who has released a raft of exciting brake upgrades for the Subaru BRZ and Toyota GT86.
Tarox has engineered both front and rear disc upgrades where all styles undergo a structural stress-relieving heat treatment at the end of each machining cycle which increases durability and massively reduces the risk of warping under repeated heavy braking. Above that, all discs are CNC machine-faced for the perfect braking surface, down to a tolerance of 0.015mm hence the perfect performance and perfect finish.
The cosmetics were applied too as both front and rear discs are available in all styles, with a choice of 'Corsa' tracks pads or 'Strada' street pads for the front and 'Strada' for the rear not to mention Tarox's own hand-finished braided lines.
Front discs are priced at £219, with the rear discs at £239. Front pads in Strada compound are £75, or in Corsa are £139. Rear pads are only £69 and a full set of four bespoke hoses is just £75. All prices exclude VAT.
There are several kits available, one is the Sport Compact B32 six-piston upgrade meant for those who want the ultimate compromise between track ability, street looks and sensible outlay and priced at £999.00 + VAT. Then there's the Grande Sport Kit with complete with its 360mm two-piece heat treated grooved discs and B360 ten-piston calipers is pure race-car technology for the road priced at £2,500 +VAT.