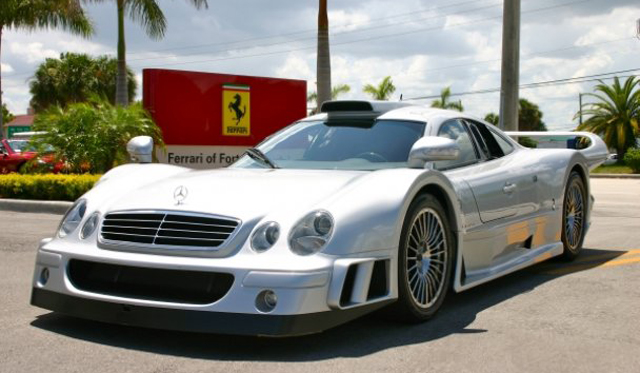 Remember Peter Dumbreck's horrendous crash at the 1999 Le Mans 24-hour race when his Mercedes-Benz flipped multiple ties in mid-air before coming to rest in the adjacent forest? Well, a pristine example of the road-going version of the car he was driving, dubbed the 2000 Mercedes-Benz CLK GTR AMG has recently appeared on Jameslist for just under 1.5 million euros.
Just 25 units were ever created, and this particular car has only travelled 2,401km in its near 13 year lifespan and is fitted with a selection of carbon fiber trim in the interior as well as black and red leather upholstery throughout.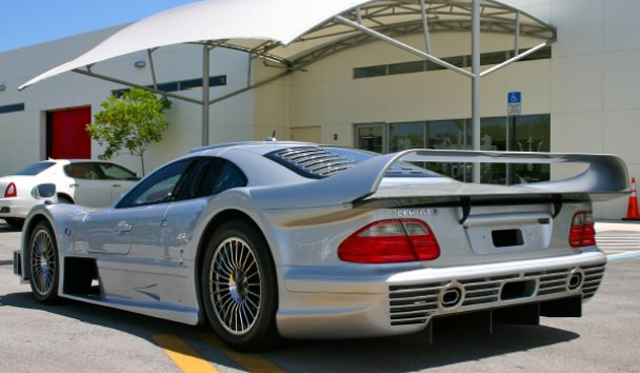 Featuring a carbon fiber monocoque like the McLaren MP4-12C and Lamborghini Aventador, the CLK GTR AMG clearly featured technology well ahead of its time and is also fitted with many creature comforts including driver and passenger airbags, air-conditioning, an audio system and adjustable pedals.
The car is currently for sale at Ferrari-Maserati of Fort Lauderdale so be sure to contact them with any further inquiries!