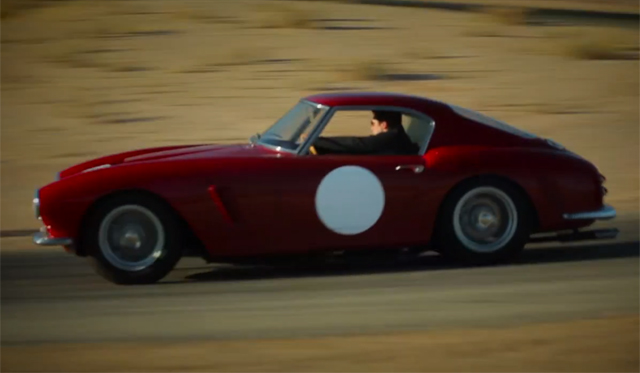 Friday January 18, 2013 is going to be a special day in the automotive world. Not for the release of a supercar, or even a lesser car. No, January 18th is the day RM will sell lot #164; an ultra-rare, ultra-expensive 1960 Ferrari 250 GT SWB Berlinetta 'Competizione'.
The car, just the 17th example out of 72, is expected to sell for astronomical numbers. Estimates are suggesting that 8-figures are not out of the question. The 250 GT was designed by legendary Ferrari design house Pininfarina and built by Carrozzeria Scaglietti. Nowadays, the power figures for the 250 seem nothing but antiquated. In the early '60s, however, the 280bhp, 2,953cc single overhead-camshaft V12 engine was nothing short of remarkable. And to those of more discerning taste, it still is. Hence the double-digit millions it will undoubtedly sell for.
The SWB racing variant of the 250 took victories at the 1960-62 Tour de France, and at the RAC Tourist Trophy classic races at Goodwood in 1960 and 1961, according to RM. A car that racing legend Sir Stirling Moss had nothing but the highest of praise for, "As a grand touring car for really serious road racing," he later recalled of the SWB, "it was quite difficult to fault, in fact." Strong praise.
In 2012, RM Auctions held the #2 and #3 positions for highest amount a car sold for at auction, with a 1968 Ford GT40 ($11 million) and a 1938 Horch 853A Special Roadster ($5.2 million). For more information on the car, check out RM's listing on their website.