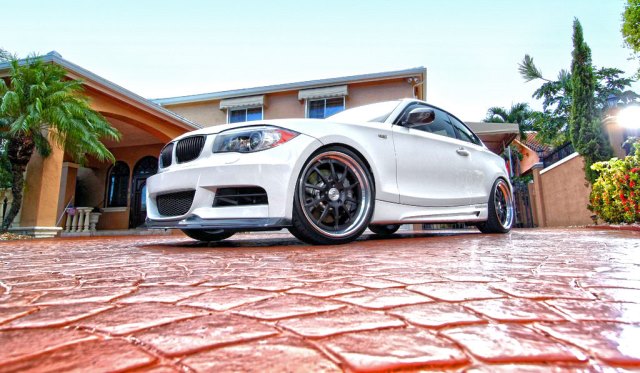 Two Southern Florida based companies namely Active Autowerke and Strasse Forged have teamed up in a project based upon a 2012 BMW 135i. Strasse Forged felt the urge to get more power from the BMW other than setting it on their wheels. Active Autowerke would later come up with a cheat sheet to give the car more power.
It was fitted with an Active Autowerke N55 Downpipe and Signature 135i exhaust while a Stage 2 N55 Flash earned an A+ in ECU Management 101. More add-ons included the Active Autowerke N55 charge pipe, a major upgrade over the BMW OEM piece that is prone to cracking, even under stock boost levels. The Active Autowerke green filter and front strut brace closed this package.
Strasse Forged then came in with their specialty by fitting their R10 wheels featuring highly polished step lips. The 19 inch wheels also feature a matte titanium brush finish, gloss black inner barrels, hidden hardware and Strasse Forged Wheels' own signature Race Prep Weight Reduction package.
The exterior was not exempted as it details a slek carbon fiber front lip, BMW Performance carbon fiber rear deck spoiler, carbon fiber mirror covers, kidney grilles and rocker panels. The suspension system features Eibach R2 Coilovers to keep the car grounded.