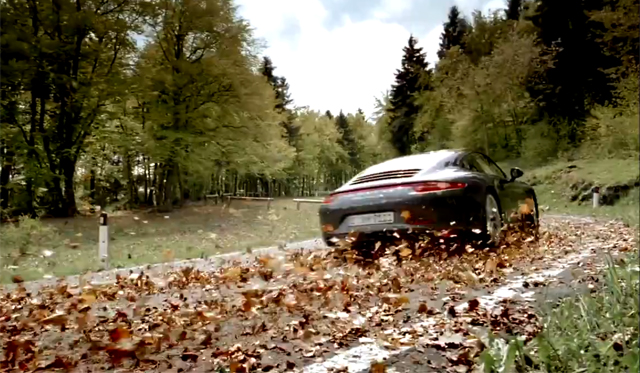 Until we saw the following video, we never knew how much effort, work and artificiality is added to supercar commercials.
Porsche released a video taking a look behind the scenes of the recently previewed official commercial for the 911 Carrera 4 and 4S. It's amazing just how much work is put into creating such a short advertisement!
In order to create the most dramatic commercial possible, Porsche first started with some nice background scenery and then the true magic happens. Nearly 5 million autumn leaves were scattered along the road for one shot, about 38,000 cubic-feet of artificial snow was then used in another short sequence in the clip.
Add to that man-made fog, over 2,600 gallons of artificial rain and a chase car and you have the making for what is nowadays a typical supercar commercial.