As far as politics goes, crashing an Electric Car Concept financed by the state is not high on many government officials list of things to do. Yet that is what happened when Indonesia's Minister for State-Owned Enterprises drove the Tuxuci prototype recently. It seems that Dahlan Iskan had a very public accident on the slopes of Mount Lawu in East Java on Saturday.
Whats more ironic, Iskan had been pictured attending a Javanese cleansing ritual with the car earlier in the day. The Ruwatan ritual is said to eliminate bad luck, suffering and disaster.
Dahlan and his co-driver, auto mechanic Ricky Elson were not hurt in the incident. The same could not be said for the car. A government statement blames the accident on a faulty braking system, thereby indemnifying any bad driving by Dahlan. Dahlan drove it into the mountain side where it hit a utility pole and narrowly missed another vehicle.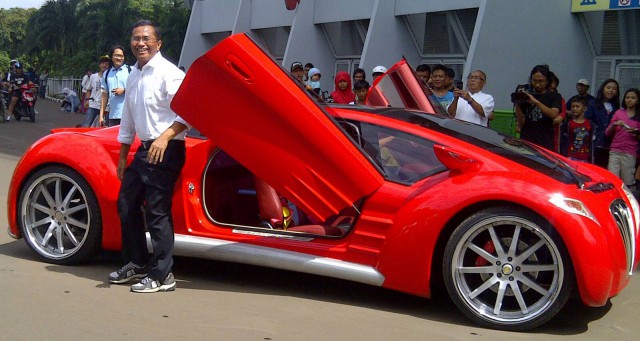 Indonesian President Susilo Bambang Yudhoyono was said to be so concerned about the crash that he direct called his Minister for State-Owned Enterprises. The car is said to have cost 1.5 billion Indonesian Rupiah which translates to roughly 117,891 euros. Investment in the project is said to be double that sum.