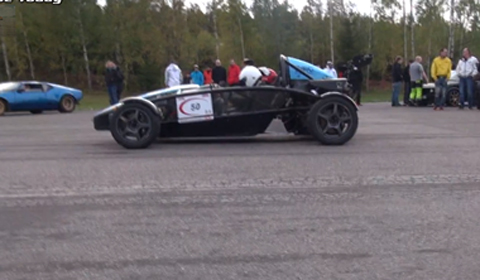 If you'd never heard of the Westfield Seiw before or Westfield Sportscars in general, then we wouldn't blame you as the tiny British sports car maker has remained a dark house in the kit car arena since the brand's launch way back in 1982.
All cars created by Westfield are based around the iconic Lotus Seven and due to their light curb weight's, are some of the fastest accelerating cars on the planet as demonstrated by the following drag race against the equally impressive Ariel Atom Turbo.
The Ariel Atom Turbo is also one of the fastest cars on the planet and even in base spec, it can hit 100km/h from a standstill in just 2.8 seconds. As a result, pitting these two cars together in a rolling drag race sounds like an interesting prospect, doesn't it?
Well, m5boarddotcom recently did just that and the race is certainly very intense!