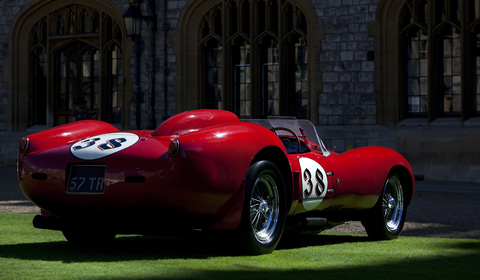 Last weekend the medieval castle in Windsor provided the backdrop for the Windsor Castle Concours d'Elegance. Some of the worlds most exclusive and rarest cars were present at Windsor Castle Concours d'Elegance. From the early pioneering cars of the late 19th century up to the birth of the supercar in the 1970s, a wide variety of cars came to the royal residence.
Among the classic cars on display were a 1936 Mercedes-Benz 500k Special Roadster, 1957 BMW 507, 1957 Jaguar XKSS, 1957 Ferrari 250 Testa Rossa TR58 Scaglietti, and a 1972 Lamborghini Miura SV.
Special thanks to Martin Vincent CM Arte, also follow him on Facebook.