The Jaguar E-Type took the world by storm when it was first introduced back in March of 1961. And even to this day, it remains one of the most sought after cars in the entire world. A car so beautiful that current generation supercar owners shy away, parking their cars well out of eye-shot of the E-Type at any car show where one makes an appearance, for fear of being overshadowed by its shear presence.
Sure, any E-Type owner will be the first to admit that the car, however magnificent it may look, does have it's fair share of problems when used in today's modern world. The brakes, while manageable, are no match for their modern counterparts. And the story is much the same the deeper and deeper you delve into the E-Type's technical underpinnings.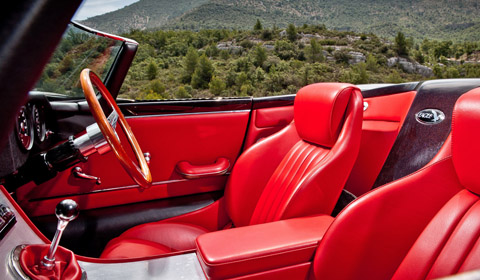 However, since 1982 a small bespoke shop in the heart of England has worked tirelessly to restore and update the classic E-Type to to not just work in the modern world, but to thrive in it. That shop is Eagle Engineering. And Eagle Engineering's latest project? The Eagle Speedster.
As you are probably well aware by now, the Speedster is based off an original E-Type body from 1963, with almost all panels being updated and streamlined (who thought an E-Type could be more streamlined!). Eagle Engineering has inserted a custom tuned 4.7 liter fuel injected straight-six engine along with a suitably modern five-speed manual gearbox coupled with updated suspension and brakes.
The original Eagle Speedster was a custom one-off, dreamt up by by Dr. Rick Velaj from Connecticut. Ever since Speedster #001 debuted at Salon Prive in 2009, the world has fallen in love. From features on Top Gear to articles in EVO, the journalists collective have raved on end about how spectacular an achievement it is.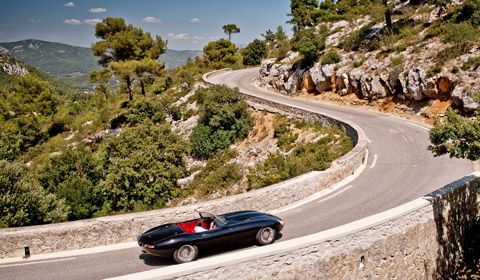 Recently, without so much as a whisper, Eagle released an all new photoset of their Speedster winding through the sunny, tree-lined hills of Southern France. Draped in beautiful Black Cognac paint, this is only the 2nd fully completed Eagle Speedster in the world. With that being said, for close to $500,000 (295,000 pounds) you can commission one of your very own. But unless you've recently found that kind of extra change behind the couch, enjoy the pictures below as they are truly mesmerizing, in every sense of word.
Well done Eagle Engineering. Well done.