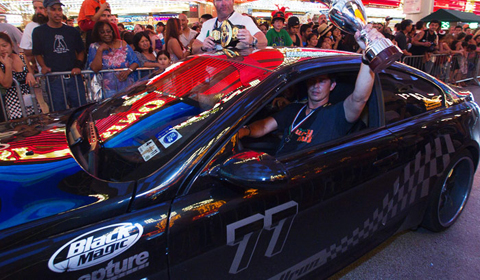 The Bullrun rally sees fierce competition for the coveted Navigator Award every year, and this year will be no different. Bullrun veteran, Ricky Chancey, plans on re-claiming the title this year, and he plans on doing so by any means possible – after all, there are no rules on Bullrun.
The Big Easy Bandits are well known to the Bullrun crowd. Last time we saw these guys together was as Team Big EZ in 2009 – When they left their mark assisting their good friend, Richard Rawlings, to claim the Navigator Award. On the New Orleans leg, they paid off the local police to give them a motorcycle escort out of the city and another group of officers to take the rest of the rally 30 miles the wrong way. This move essentially solidified Richard Rawlings' 2009 victory over Claus.
In 2010 Billy took off to travel across Europe with DJ Tiesto. In his absence, Ricky formed Team Luckynutz with Dudley Geigerman and in 2010 and captured the coveted Navigator Award, narrowly beating Claus Ettensberger.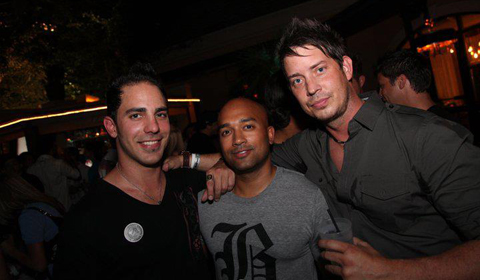 In 2011, Ricky and Dudley teamed up again to defend their 2010 title with no success. On day one they suffered their first devastating blow, or blowout to be precise.
This year Billy is back, and he and Ricky Chancey are out to prove that together, they are the best duo Bullrun has ever seen!
According to Ricky, he's making room on his wall for his second belt. This time under The Big Easy Bandits flag! "Well, Ricky Chancey and Billy Blatty are more than a 'Team!' Bullrun for us is not only about winning, which we will do, but the parties, the practical jokes, the camaraderie and the competition," Ricky said. "Big Easy is another name for New Orleans, a city we both dearly love, and "Bandits" is a polite warning to our competition to watch their asses!"
As the name suggests, Ricky and his new co-driver, Billy Blatty, will stop at nothing to prevent defending champs, Seth Rose and Tony King from taking home the Navigator Award twice in a row. These bandits are outlaws, and much like those in the Wild West, operate in areas with no defined rules. Remember, there are no rules on Bullrun!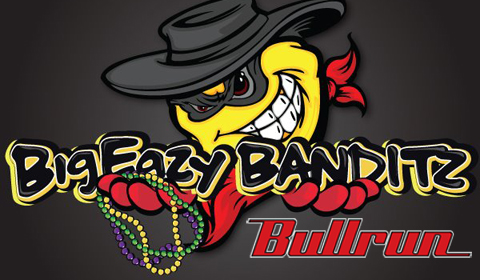 "I'd say the significance of the Big Easy Bandits is that we are a band of New Orleans marauders, who live outside the rules, have virtually no morals, are easy going," Billy said. "Our code is simply bounty, booty, and plunder– all in the name of a good time!"
These bandits won't be riding on horseback, but they will be packing some serious horsepower. Their stallion of choice – top secret! Their mission – to capture the Bullrun Navigator Award and take home the title this year. "I've done An SL55, a BMW M6 and a CL600 over the last 3 years," Ricky said. "This year, let's just say, the decision was well thought out and probably the most strategic option we have ever decided on!"
In terms of strategy, Billy says that "Big-Easy has no strategy, we have magic! They call Ricky the magic man. My sorcery has no name, it derives from a very dark dark place. In order to claim the prize they desire, it's important for the Big Easy duo to understand what must go righ tin order for them to navigate to victory.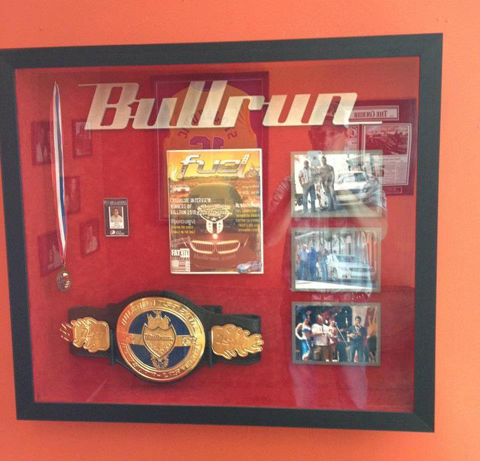 "I've learned, There are five things a day that have to happen perfectly to guarantee a victory", Ricky said. "It's been very clear to me that no one has been able to master these very important strategies. We will master them this year, and we will unrelentingly agitate and disappoint all those who attempt to take the belt from its rightful owners."
Together, these New Orleans natives will be taking Bullrun by storm! Get ready for the bandits, because they're ready for Bullrun 2012!