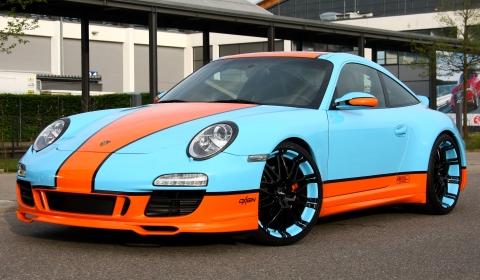 This Gulf-themed Porsche 911 is driving on 20 inch Oxigin wheels sizing 8,5×20 inch at the front and 11×20 at the rear.
Next to the livery on the car itself, the owner fitted a constrasting color trim on the wheels. The blue and black wheels fit nicely to the overall looks of the German sports car, which also features a ducktail wing at the back.
Our partner KSC Import sells the Oxigin Wheels and can offer you more information on the wheel set.