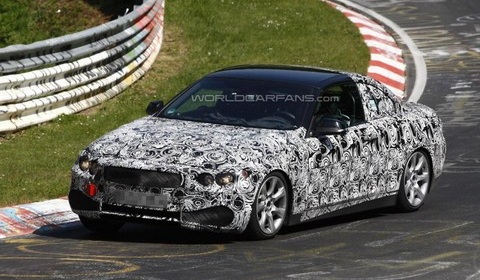 We've known that BMW will produce a 4-Series Cabriolet and Coupé for quite a while now. Thanks to the spy photographers over at WorldCarFans, we can show you some of first pictures of the new car being tested at the Nürburgring.
The 4-Series is still covered in a lot of camouflage but we can clearly see the new BMW's shape. What we now know for certain is that the convertible version will get an electrically operated hard top roof.
When the 4-Series is presented, most likely during the upcoming Paris Motor Show, you'll get two engine choices. The first will be a 2.0 liter turbocharged engine producing 240hp and the second is a twin turbo 3.0 liter inline six-cylinder unit putting out 302hp. Later, in 2013, we can expect an M-variant that probably will get the same engine as the current M3.