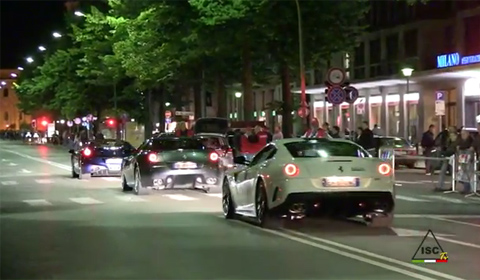 The Mille Miglia has started last Thursday. The first stage of this famous event started in Brescia and finished in Ferrara, where our local reporter Matteo was present to capture the great line-up of cars parading through the streets of the historical town.
The video starts with a Ferrari Tribute to Mille Miglia and features some of the greatest Prancing Horses ever made, including a 250 California, 275 GTB4, 365 GTC/4, F40, F50 and a few 599 GTO's. The parade of Ferrari's is followed by the participants of the Mille Miglia, including old Bugatti's and Bentley's, but also a Bugatti Veyron and a Mercedes-Benz 300 SLR.
Watch the video below for a complete overview of the cars driving through Ferrara. For more great videos and pictures stay tuned and check out Italiansupercar.