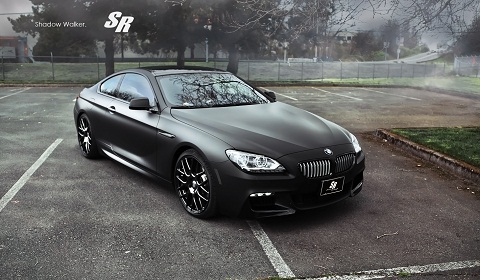 SR Auto Group have completed work on a 2012 BMW 650i for a client, the name for the project? Shadow Walker. Despite the name reminding us of a cheap 80's horror film, this 6 Series actually looks pretty exciting. SR Auto Group have fitted a matte black exterior giving it a sinister finish that lives up to the name.
The wheels chosen for this project are MHT's Niche wheels. To our eyes, they look like 20 inch Circuit T03's finished in black with a matte black central pieces. The matte black relents for the roof, this has a glossy finish, possibly a full length sunroof!
It's an interesting kit, let us know what you think in the comments box below!