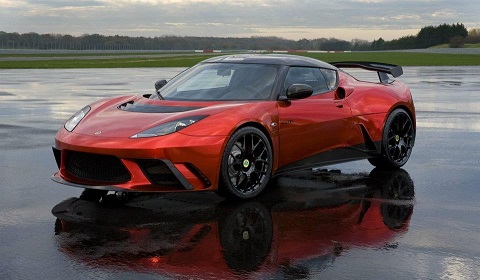 Lotus is in rough weather at this moment. Numerous rumours, speculations and stories released today and over the past weeks have forced Lotus to release an official statement regarding its current operation. The statement should clear the sky above the company owned by Malaysian company Proton. It says the following:
There have been and continue to be positive discussions between Group Lotus senior management and senior management at DRB-HICOM both here in Hethel and in Malaysia. Despite various rumors in the media to the contrary, at no point has DRB-HICOM indicated to Group Lotus that they intend to put the company into administration. It's no secret that we are going through a very difficult time at the moment due to the change in ownership, but we're doing everything we can to get through this period and come out the other side stronger than before. We're very grateful for the continued support we receive from the people of Norfolk and all over the world.
The statement follows after a story by Autocar, which suggests that the new owner of its Malaysian-based parent company, Proton, is strongly rumoured to be eyeing strategies that could lead the sports car company into administration as a way of freeing it from around £200 million worth of accumulated debts. This information comes after the F1 team (formerly Lotus-Renault) terminated a sponsorship agreement with Group Lotus, but declared that it made a five-year deal with Lotus's owners to continue using its name.