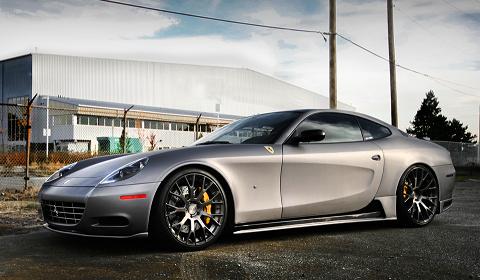 Wheel specialist PUR Wheels is new to us all. The guys from New York have a wonderful lineup of projects and pictures available on their website.
This is one of our favorites. A Ferrari 612 Scaglietti fitted with a new aero kit, carbon fiber rear spoiler and wheels set named Collection 2WO.
Feel free to share your opinion on the luxury sports car.