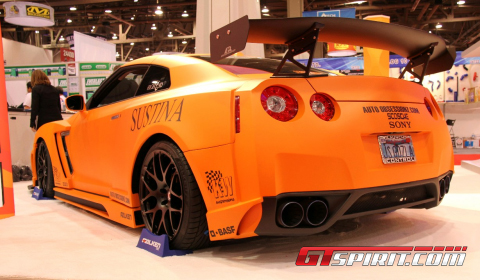 This matte orange Nissan GTR was spotted at the Eneos booth on the SEMA 2011 car show in Las Vegas. The widebody Godzilla was developed by High End owner Ben Abutin.
The whole widebody provides a more aggressive look to the GT-R. DTM Autobody sprayed the body in a nice, bright matte orange that fits in perfectly with Eneos.
Based on the logos on the car, it looks like the GT-R got a sports suspension from Cusco, carbon fiber accents from Seibon while the HRE wheels are wrapped with Falken tire rubber.