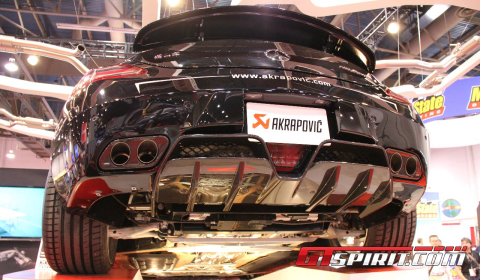 Slovenian exhaust specialist Akrapovic has released their Evolution exhaust system for the Mercedes-Benz SLS AMG at the SEMA 2011 carshow in Las Vegas.
The company has not released any performance or weight figures. The official website states that the Titanium Evolution system is coming soon, but it is unknown if the system will be available before the end of this year.
The SLS AMG program will include a complete Evolution system, which will be available for the Coupe and the Roadster. The most noticeable difference are the end pipes. At each side of the sports car two pipes are installed using specially designed carbon fiber rear bumper inlays.