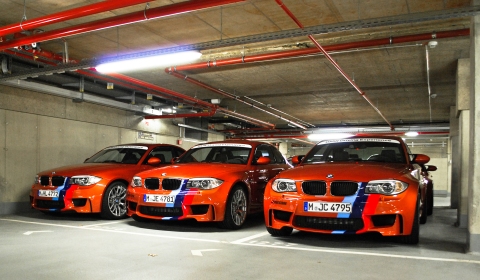 For those of you visiting the Nurburgring make sure you enter the Nurburgring car park underneath the newly build Nurburgring plaza. The parking is used by the BMW Driving Experience to park their lineup of MINI and M Power sports cars.
Last weekend we visited the Green Hell and parked our personal transport for a visit at the shops and grand stands. In the parking we spotted a large group of BMW sports cars. The whole group included more than 40 BMW M3s, six BMW 1-Series Coupes and more than ten MINI Cooper S cars.
The pictures shown here give an overview of the group, which is parked on the first floor of the parking.
Photos by Willem de Zeeuw. For more from Willem check his Flickr photostream.