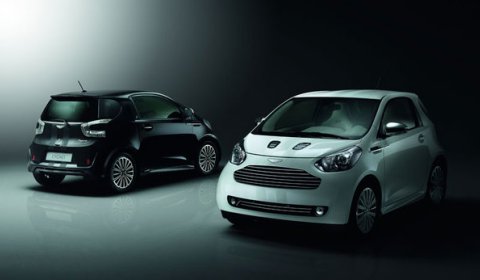 Aston Martin has announced it will offer the Cygnet in Japan and Hong Kong. The small Aston Martin, in fact a re-badged variant of the Toyota iQ, will be available early next year in the densely populated Asian countries.
With 248 vehicles per km in Hong Kong and the need to verify ownership of a parking space in Japan before purchasing a car, Aston Martin makes a smart move by offering the small and luxurious car in those countries.
The Cygnet will come with a bespoke interior with leather seats, an Alcantara headliner and GPS navigation, and will be priced from ¥ 4,750,000 YEN (€ 45,000) and $ 603,578 HKD (€ 56,000).
The Aston Martin Cygnet is powered by a 1.3 liter straight-four engine which offers 98hp (73kW) and 125Nm (92lb-ft) of torque. This enables the small car to accelerate from standstill to 100km/h in 11.8 seconds, the top speed is 170km/h (106mph).