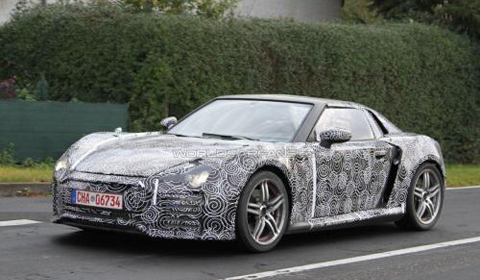 The Roding Roadster is a two seat mid-engine sports car developed by a small German car maker called Roding Automobile. This small sports car which is currently being tested at the Nürburgring in Germany.
Thanks to its carbon fiber chassis the total curb weight is kept low at 950kg. The Roadster is powered by a turbocharged six-cylinder engine which provides 300hp and 400Nm of torque. Power will be transferred to the rear wheels via manual six-speed transmission.
The new lightweight roaster is scheduled to be unveiled at the end of this year. Deliveries will start in the spring of 2012.
For more spyshots click here.