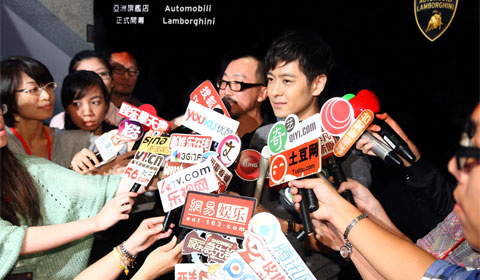 Lamborghini opened its first fashion store in Taipei – a boutique that is dedicated exclusively to the 'Collezione Automobili Lamborghini' fashion collection. The boutique at Bellavita Shopping Center was opened in the presence of guests from the world of politics, industry, fashion and society among which Taiwanese actor, singer and race driver Jimmy Lin.
The new boutique's opening was enhanced by a fashion show, launching the new Fall-Winter collection. The stars of the evening were the new carbon fiber bags, created by Automobili Lamborghini and hand made in Italy.
The Taiwan premiere for Automobili Lamborghini's boutique adds to its core markets for the company's fashion brand alongside the USA, Europe and Asia. The boutiques are already well established in Los Angeles, Vancouver, Berlin, Melbourne, Hong Kong, Shantou, Chong Qing, Chengdu and, of course, Sant'Agata Bolognese.