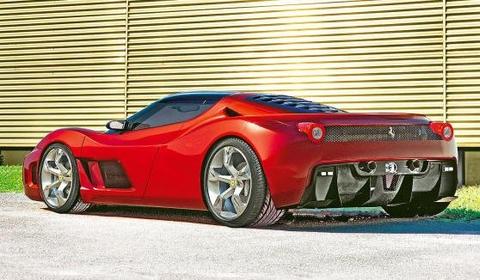 At lot of information about the future plans of Ferrari has been unveiled. Next year will be exciting for the fans of the Prancing Horse as Ferrari will unveil the replacements of both the Enzo and the 599 GTB. And in 2013 the Italian car maker will launch of the lightweight 458 Italia Scuderia and face-lifted California. This news has been confirmed by Ferrari CEO Amedeo Felisa.
The replacement for the Ferrari Enzo will be constructed of carbon fiber and powered by a mid-mounted V12 engine. Ferrari is considering the use of hybrid technology on the next generation of their hyper car. According to Felisa, hybrid systems employed on Ferrari road cars "must focus on improving efficiency and not just be about performance". The Enzo successor would be revealed by the end of 2012, although the car's name is still to be decided.
Whereas McLaren emphasizes on carbon-fiber in their production models, Ferrari will not. As Felisa points out: "For a small volume car such as the Enzo where the focus is on the minimum weight possible it is the correct solution." But for regular cars like the 458 and the 599 successor carbon is not the way to go. "The weight benefits compared with an aluminium chassis are very small and the costs are huge. In the event of an accident, it is also very difficult to identify whether the chassis has been damaged."
The replacement for the 599 GTB will retain its front-engine arrangement and will but will use aluminum alloys for its body structure instead of carbon fiber. This car will use a version of Ferrari's 6.3 liter V12 which reportedly provides at least 700 horsepower, making it more powerful than the 599 GTO. The power will be transferred to the rear wheels. Felisa hasn't revealed whether the new 599 will get hybrid or KERS. Most likely the next generation 599 will be unveiled at the 2012 Geneva Motor Show in March.
[Via Car and Driver]