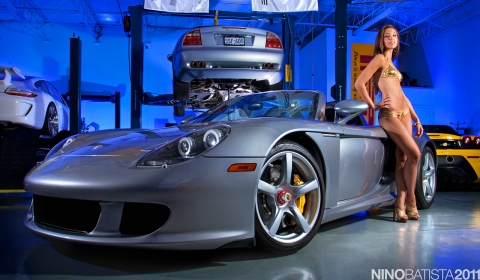 Our dear friend Nino Batista is back with a new photo shoot including a series of sports cars and one single girl; Sophia Michaelson.
Sophia positioned herself next to a number of cars. In the pictures you will see a Porsche Carrera GT, modified Porsche GT3, Ferrari F430 Scuderia Spyder 16M and a Maserati Cambiocorsa Spyder GT.
For more shoots from Nino, check out this link.