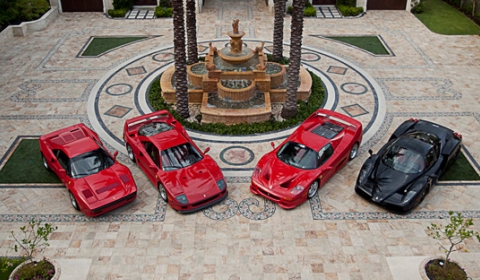 Some people in this world have it all. The owner of this amazing newly built mansion showcased his wonderful collection of Ferraris. The stunning looking place is located at 2325 S. Ocean Boulevard in Delray Beach, Florida. It is named "Mar Pietra".
The owner asked his neighbour to take some photes of his cars before he sold them. The guy agreed, but he had no idea what to expect. The collection includes more than just a few cars; they were Ferraris – a Testarossa, an F40, an F50, 288 GTO and a black Enzo to be exact. The value of these "toys" exceeded $ 1 million.
Check out the first series of pictures of the mansion right here. The second series can be found here and for a full overview of the owners cars check out our gallery below.