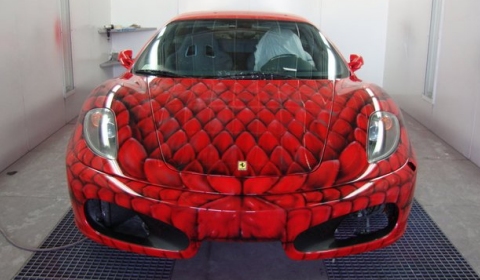 A Ferrari F430 owner from Albania was quite bored by the standard red color trim of his prancing horse and decided to go for something new.
An exclusive paintjob was added to the exterior design, swapping its prancing horse characteristics for some dragon skin influences.
The final result is this Ferrari F430 with a red dragon skin paintjob. It look astonishing and pretty nicely done, yet totally overkill.