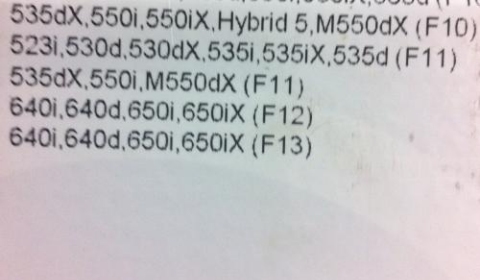 Over the past few days a document leaked out into the open suggesting the release of a model that will wear the badge: M550dX. A rather interesting collection of characters. M for M Power, 550 for the engine setup, d for diesel and X for all-wheel drive.
However, it doesn't seem to be a full M-Power model, but a mixture of different characteristics. It will likely be the first ever diesel designed by BMW's M performance division. The power plant will be new 3.0 liter, triple turbocharged motor that produces between 380 and 400hp. Both variants of the 5 Series are shown in the leaked docoument; the F10 Sedan and the F11 Touring.
Nothing is confirmed at this stage, but stay tuned for more.
[Via Bimmertoday.de]