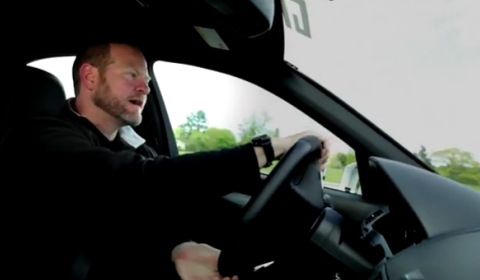 This is the AMG Driving Academy Performance Series. Professional driver and AMG Driving Academy instructor Tommy Kendall and instructor Don Harple provide us with a complete online racing training, which you normally experience during a race or driving training at a local track. The only thing you will miss after watching these videos is the true real live experience, but then again you have learned some of the basics of driving a sports car.
The first video demonstrates the fundamentals such as seat and mirror adjustment, as well as line of sight, which will put you in the optimal position for high-performance driving before you hit the track.
In this second episode, Tommy Kendall explains the apparent contradiction that to go fast, you must first learn to go slow. Watch Tommy demonstrate the fundamentals of braking, including threshold braking and trail braking.
In this third video, Tommy takes you through the slalom and explains how tire surface area and tire contact with the road directly affect your performance through the twists and turns.
In this fourth video, instructor Don Harple teaches you how to attack those corners at speed while still maintaining control, with techniques on coralling oversteer/understeer to get the most out of your car.
In video number five Tommy teaches you how to find a track's all-important racing line. Line technique is about knowing the exact location of each turn-in, apex and exit in every twist and turn on the track.
Check chapter six about the ESP system on board an AMG sports car right here.
Check chapter seven about the ESP system on board an AMG sports car right here.
Check chapter eight about the lead follow techniques right here.