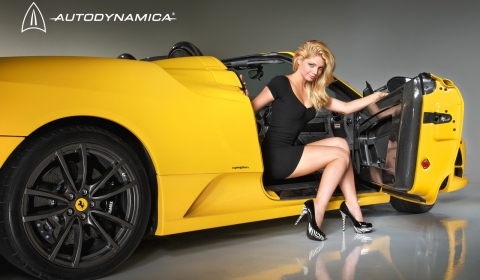 Our dear friend and professional photographer Nino Batista is back with a brand new series of pictures showing a wonderful hot blonde, named Caitlin Hixx, next to and on top of a red Ferrari 599 and a yellow F430 Scuderia Spyder 16M.
No words on the cars, just check out the pictures and enjoy the final result.
Both cars are owned by customers of Autodynamica Performance.