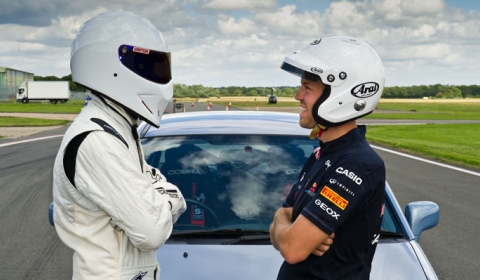 For some of you it is impossible to see the third episode of Top Gear Season 17 on the BBC, so we have combined the highlights of the show with a number clips showing the episode.
The videos below show for instance Jeremy Clarkson reviewing the brand new McLaren MP4-12C, which came out quite positively with respect to previous tests by other English automotive journalists, and 24-year-old Sebastian Vettel driving the reasonably priced Suzuki Liana.
Current update: Only these parts have been uploaded at this moment. Stay tuned for the other parts of Season 17 Episode 3.
For the time being these videos will stay online on YouTube. However, we do not know for how long. We just found them and posted it here. Enjoy!