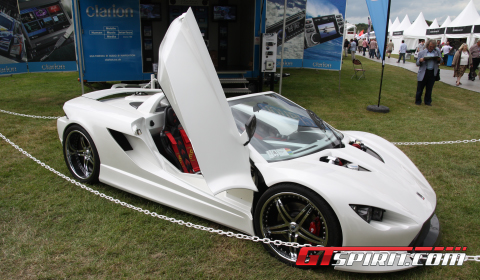 At the exhibitor's area we came across a K1 Engineering kit car used as a display by Clarion in-car entertainment systems. The K1 Attack Roadster is produced by K1 Engineering, the only Slovak car producer, which deals with small batch production of "street" sports cars.
According to K1 Engineering, the Attack Roadster is designed for passionate drivers who want to experience the adrenaline of a competitive car on the road.
While looking at it we came to an unanimous conclusion. It is the closest you can get to an overkill at this years Goodwood Festival of Speed.