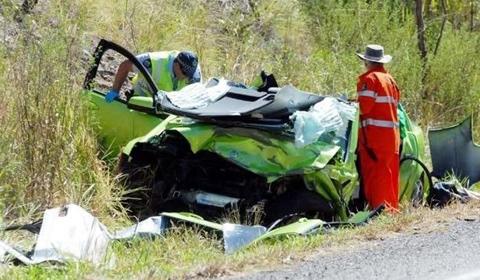 Holden Special Vehicles (HSV) is the officially designated vehicle partner of Australian automobile manufacturer Holden, similar to what AMG is for Mercedes.
The most powerful HSV is the W427 which is powered by a 7.0 liter V8 with power outputs of 510 horsepower and 640Nm of maximum torque. It is also the most expensive, at $ 155,500.
In the pictures below we can see an accident involving the flagship of HSV. According to rumors, the owner crashed his new Holden HSV W427 15 minutes after he bought it. No further details regarding this crash are known, so we hope this owner is doing well.
[Via AcidCow]