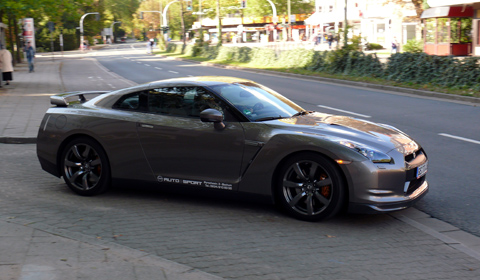 According to the latest rumors Nissan is working on another upgrade of the GT-R. This model is set to sing its final swansong.
Since the introduction of the current Nissan R35 generation GT-R in 2007, the Japanese company has launched successive improvements on its sportscar. The revised 2012 GT-R features an engine with revised mapping, changes to valve timing, larger inlets and a revised exhaust system which boosts rated power to 530bhp and 612Nm of torque. But an even more powerful version is on the way.
According to the people at 7tune the GT-R is to get a power boost. The output of the 3.8 liter twin-turbo is set to increase from 530 horsepower up to 560.
But even more interesting is that a Spec R version of the GT-R is said to be in the works. This model is set to succeed the current Spec V model and could be the final model of the current GT-R. This version will see a reduction of 30 ~ 40 kilograms in overall weight plus the addition of a gold engine cover to replace the current red version adorning the Spec V.
Development of the new GT-R has been postponed due to the tragic earthquake and tsunami in Japan, delaying the car's launch by several months. These are expected to be the final iterations of the R35 before its successor arrives. No doubt the Spec R is going to be the ultimate road going GT-R.