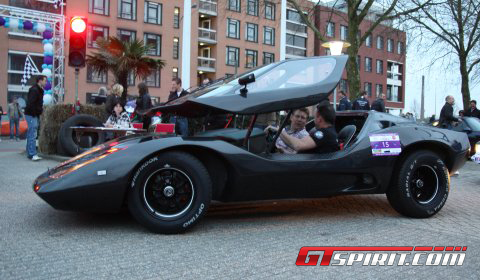 Like last year, the Dutch Sport Car Spring Rally was back on our calendar. Team Andylux, Team JPN and Team MR – members at our forum – were present at the start of the event followed by new members and participants which experienced the rally event for the very first time. During the two day event over 150 equipes participated against each other in time trails using road book and maps.
The GTspirit equipes where driving around in the sports and tour-class, each of them performing tests, trials and answering questions. It was the 9th time the rally was organized around the Dutch city of Maastricht and the Belgium and German Ardennes. 2010 overall winner equipe L'Ortye became third in the Tour class this year. The overall winner of 2011 – equipe Gillion – was driving a BMW Z3.
The gallery below gives an overview of the starting line-up and a video of the start on Friday. More pictures from the different trials will follow soon!