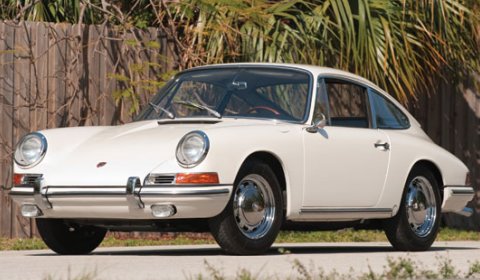 The recent RM Auctions sale at Amelia Island showed a surprising result. An early 1964 Porsche 911 – chassis number 300221 – was sold for a record price.
The car is powerd by a 128hp, 1,991cc horizontally opposed six-cylinder engine and includes a five-speed manual transmission, four-wheel independent suspension and four-wheel disc brakes. It is one of 232 911s built in 1964, of which only 45 are known to exist. The sports car was properly restored six years ago in original Ivory by Hopkinson and his team. Overall, it seems to be one of the most correct and best restored 901/911s in the world.
The final price was hammered at $ 205,000, which means a finish price of $ 222,500, including the 10 percent Buyer's Premium. This is an increase of over ten percent on the price paid for the car when it was last sold and a record price for a non-RS model.
More information on the unique Porsche 911 can be found right here.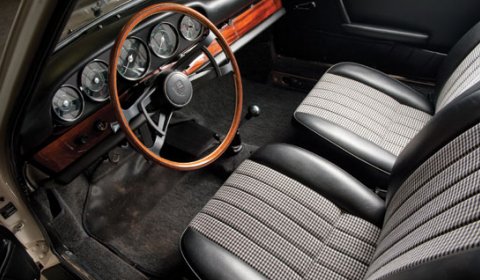 [Via John Glynn's Classic Porsche blog]