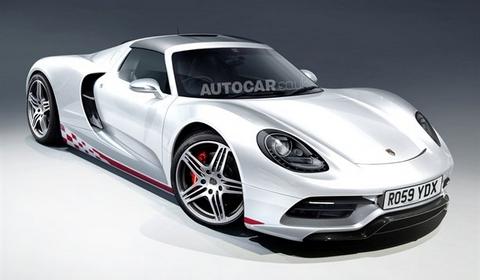 In Stuttgart the guys from Porsche are planning a new mid-engined supercar that, if approved by bosses at parent company Volkswagen, will take it into direct competition with Ferrari, McLaren and Lamborghini.
Porsche says they will build a rather standard model followed by a high-priced, limited-edition supercar. The new two-seater is intended to be positioned above the 911 but below the the 918 Spyder. What's discussed more is the possibility for a roadster and coupé version.
Porsche boss Mathias Muller recently said:
We're looking to extend the range. We've got an idea to do another mid-engined model. We're thinking above the 911 but below the 918 Spyder.

We have ideas on styling and design, which we will continue to develop in the coming months. We'll also evaluate the economic side and then decide whether to push ahead.
[Via Autocar]